WHAT IS MOSAIC?
MOSAIC IS A PROGRAM WITHIN CASTLE VIEW HIGH SCHOOL.
WE FOCUS ON PROJECT BASED LEARNING AND HAVING REAL
EXPERIENCES. WE GROW TIGHT BONDS WITHING OUR LITTLE
COMMUNITY AND PUSH EACH OTHER SO ACHIEVE OUR
​ INCREDIBLE GOALS
.
WHY DO YOU LIKE MOSAIC?
MOSAIC IS A PLACE WHERE I CAN EXPRESS MYSELF IN MY WORK LIKE I
COULDN'T BEFORE. I CAN SPEND MY TIME HERE DOING WHAT IS
IMPORTANT TO ME. I DO WHAT I THINK PUSHES ME AND MAKES
​ ME PROGRESS NOT ONLY AS A STUDENT BUT A A PERSON.
WHAT DO YOU DO?
WITHIN MOSAIC I HAVE AN INCREDIBLE RANGE
OF PROJECTS TO CHOSE FROM. I CAN EVEN
CREATE MY OWN PROJECTS LIMITING MY
​ONLY BY MY IMAGINATION.
​HOW IS WORK RECORDED?
WORK CAN BE RECORDED IN MANY WAYS. A BLOG,
VIDEO, DOCUMENT, AUDIO RECORDING,
ARCHIVING WEB SIGHT ARE JUST A FEW OF THE
MANY WAYS TO RECORD WORK. TEACHERS
RECEIVE OUR WORK THROUGH MANY MEDIUMS
AND ISSUE OUT CREDITS ACCORDINGLY. OUR
WORK AND CREDITS ARE RECORDED TO THEN
​ BE SHARED OUT INTO THE WORLD.
Powered by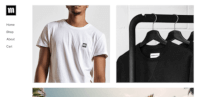 Create your own unique website with customizable templates.